High Performance Exhaust builds | we don't do cheap, it won't last
Exhaust systems are either made of stainless steel or mild steel. Almost any muffler shop can make you a mild steel exhaust.
This is not same as a mandrel bent stainless system that is TIG welded for lasting durability and value.

An exhaust system from Bob's Muffler and from a dedicated performance shop may be drastically different in price. This is because a muffler shop system uses lower quality materials and welding techniques for mass production parts (mostly OEM replacement)..


Muffler shops use MIG, not TIG.
Muffler shops use Mild Steel, not stainless steel.
Muffler shops use cheap pipe benders that make for turbulent gas flow in bends
Muffler shops tend to do a quick and dirty job, tops of pipe not welded. Booger welds.
Most muffler shops will not use proper flanges for correct fitment.
While going to a muffler shop may save you a lot of money up front, you will get an inferior product that may not last. Even compared to a bolt on system, a custom system can yield better flow, improved looks and last a long time.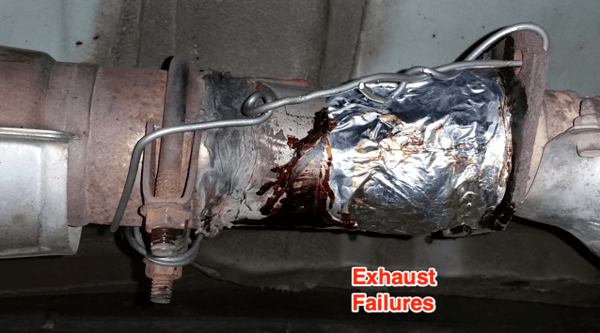 A custom fabricated system is for your car and your modifications. It does not need to be designed to fit in a box for shipping. There are very few limitations in building the system.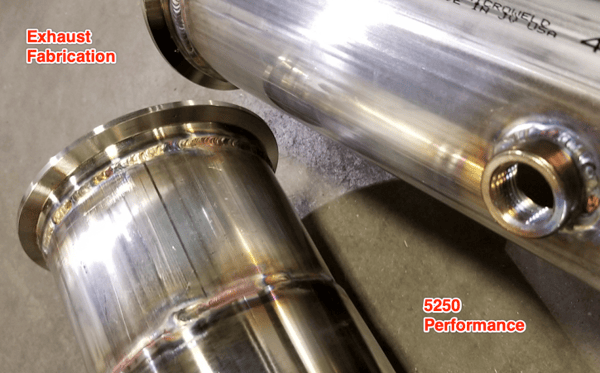 A custom fabricated exhaust system will always be more expensive than bolt on systems you can buy, but it will fit and perform better. Isn't that what you want from your performance car or truck? A step up from the rest.
A general muffler shop is the worst exhaust solution for performance and reliability.