Air ride or Coil Overs | When enthusiasts want to upgrade their suspension, many immediately turn to coil-overs.
For those of you who drive their high performance ride all year, read on.
There are some downsides to coilovers as they are bred from racecar technology. They tend to be stiffer than stock, which is why most people want them.
They offer height and dampening adjustments. But they also need regular maintenance to keep them from squeaking, creaking, and popping as you drive down the road. Of all the features of coilovers, height adjustability is the least understood and maintained.
Many lower cost coilover units are not actually height adjustable. With these units, the dampening rate is changed as you raise and lower the vehicle. Don't even bother with these. A proper set will be able to adjust height by threading the entire unit in and out of the lower mount. Sounds simple enough, until you actually try to do it. When they're new, all the different parts screw together nicely. It still takes hours to get your ride height set, but you don't care cause your new set up is super sweet.

Then winter comes and it's time to raise her back up to clear the snow. Well, now all the threads on the coilovers are full of dirt and grime and at least one won't budge. Welcome to the reality of coil over life.
Bottom line: There are pluses and minuses to these and one of them is that you have to maintain them in order for you to be able to change due to weather. We know as we have had quite a few in our shop that needed serious TLC because the owner did not follow through.
There is a better way, Air Ride Suspension. You know someone with it and it is cool. So, why don't you have one?

Almost every car and truck has a direct fit air suspension kit available. These kits vary from towing duty, to show car, to track car, with the air components designed specifically to suit their assigned task. The current generation of air suspension systems offers pressure and height monitoring and adjustment. This means you don't sacrifice any ride quality.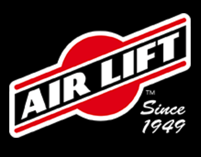 Add Air Ride Suspension, you now have the ability to change the ride height of your vehicle at the touch of a button. Set the car low for better handling and aerodynamics.
Set the setting to fit your 'right now style' and raise it to get over a speed bump or through a pothole, then push the button and drop it right back down. Loaded the car up with friends and gear? Don't worry, the air system will self level and continue to offer a smooth ride. You can even control the ride height from your phone.
A true track enthusiast may scoff at air suspension, claiming it won't hold a candle to coil-overs in handling and performance. Modern air suspension is as good, if not better than a quality coil over unit for street and occasional track use. And air suspension doesn't need the constant cleaning and lubrication coil overs need to remain adjustable.
Our installation comes with a guarantee, so make sure to ask us about it.